At the end of May 2022, we had our LATEST ESLA Congress. After two long and difficult years, we were finally able to meet again and share KNOWLEDGE and EXPERTISE about SLT.
Thanks to everyone who joined us and who made this possible. ENJOY these pictures!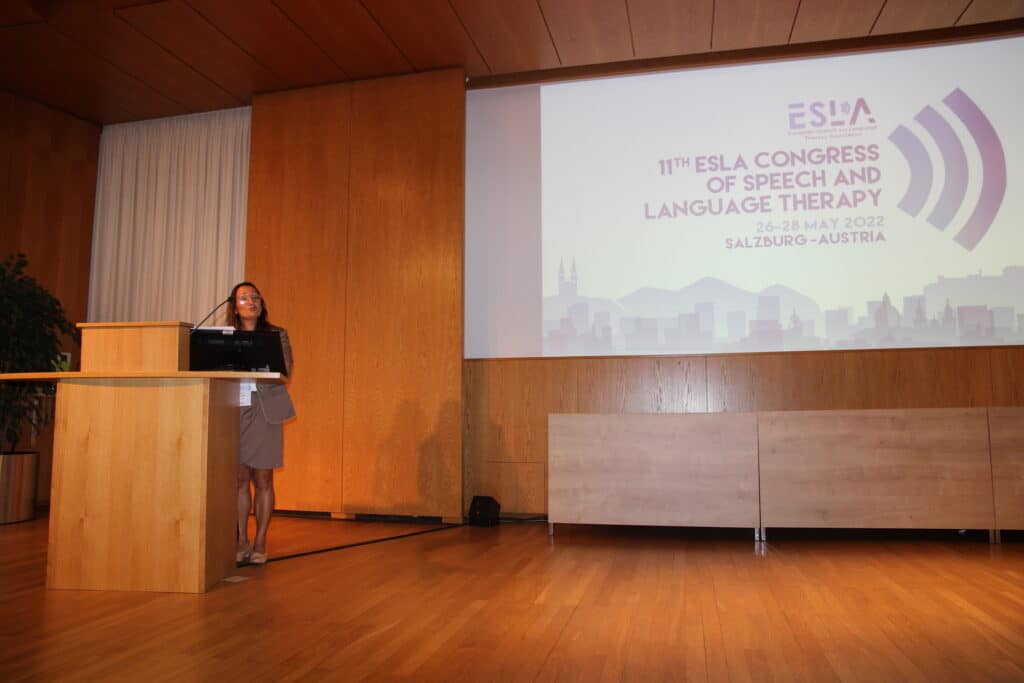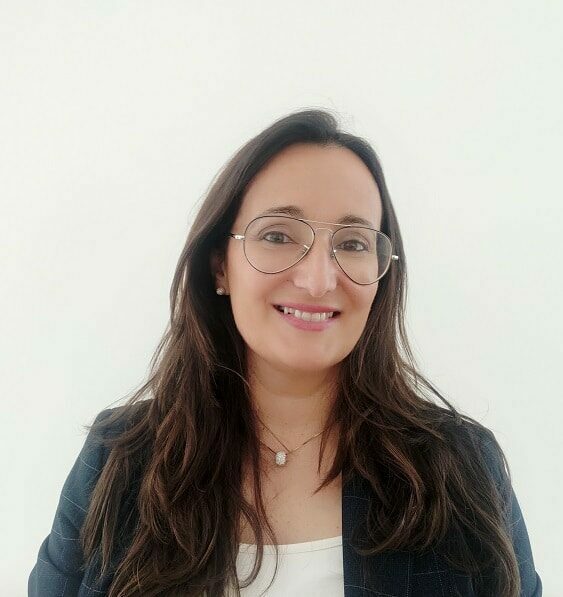 Dear friends and colleagues,
The first draft address for the ESLA Congress, which was planned to take place in May 2021 was set in a different tone. Life started changing for us all in March 2020. Normality was obliterated from people's minds and soon we all discovered that we had to strive to build a new meaning to this word. We were faced with the challenge to continue serving the community of individuals with communication and swallowing disorders in very different circumstances. Speech-Language Therapists in all corners of the world tried to find new ways of delivering services to their clients/patients to ensure that these individuals do not experience further additional suffering, vulnerability to what they were already living as a result of their communication or swallowing difficulty. We had to explore new frontiers in our profession. Organising a conference in the 'old normal' circumstances was already a feat, let alone under these 'new normal' circumstances. It therefore gives me a double honour and pleasure to announce that the whole team involved in the organisation of the ESLA Congress rose to the occasion and is planning a wonderfully interesting and exciting programme for us all!
This is the 11th European Speech and Language Therapy Congress and the first under the new brand of our organisation ESLA, the European Speech and Language Therapy Association. ESLA stands for all that CPLOL was founded for back in 1988 … and more. ESLA aims to have a stronger voice in Europe and beyond, to increase the visibility and awareness of Speech Language Therapy by actively promoting the profession and safeguarding professional and educational standards.
Whichever walk of SLT life you come from, whether you are a clinician, researcher, lecturer or student, you are all invited to join us in the beautiful unique city of Salzburg, which, apart from being a World Heritage Site, its historic centre boasts one of the most beautifully preserved baroque architecture in Europe, not to mention its rich musical history and fame.
'The hills are alive with the sound of music' starts one of the songs that added on to the popularity of this beautiful city. I hope that in May 2022 the city will be alive with Speech-Language Therapists from all over the world who will be joining us for our very special congress! See you in Salzburg!
Norma Camilleri
ESLA Chair
Dear colleagues and friends,
As President of logopädieaustria –the Austrian association of speech and language therapists - it is a great pleasure to welcome you to the 11th ESLA Congress in Salzburg in May 2022. We are really delighted to host this major event for European SLTs in our country, which has a formative past in relation to speech therapy.
We are especially happy to have the congress in Austria, because the term speech therapy was defined by Emil Fröschels in 1913, during the golden age of the Vienna medical schools. He wanted to differentiate speech therapy as a medical discipline from laryngology (at that time voice medicine) and position speech therapy as an independent discipline. In March 1925, he saw it anchored as an independent scientific discipline at the IALP founding congress. Now almost 100 years later, SLTs from all over Europe are coming "back to their roots" and will explore current issues and topics in Logopädie.
It is a special sign that the ESLA congress is taking place in Austria and so I wish you a wonderful stay in Salzburg with its historic old town and it`s many beautiful surroundings. In addition to all the professional benefit, you can also enjoy Austrian cosiness and history.
I am already looking forward to welcoming many of you from across Europe joining the congress online and to getting to know just as many personally in Salzburg.
With a warm "Servus"
Karin Pfaller-Frank
President logopädieaustria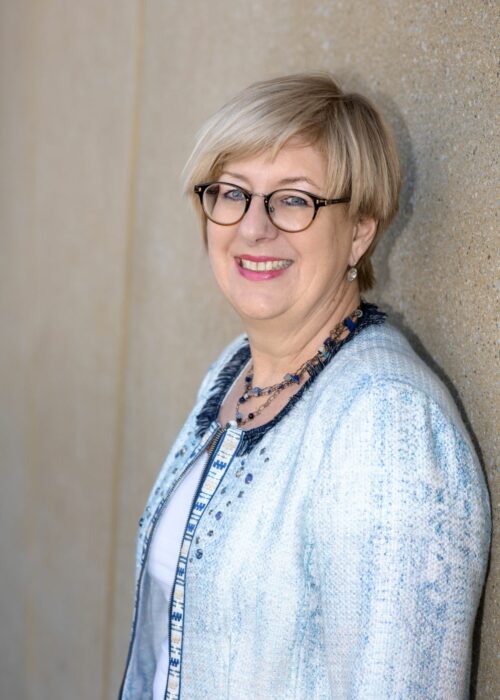 The Congress Taskforce works on behalf of the ESLA Board.

Dr. Heike Münch (Austria), Chair of the Taskforce, and Dr. Mark Jayes (UK), Chair of the Scientific Committee, are responsible for leading the taskforce.
Bianca Happenhofer-Bileck (Austria) provides expertise in sponsoring and marketing. Claudia Graf, MSc (Austria) is responsible for creating and managing the Congress website. In administrative and organisational matters, we are supported by Dr. Hazel Roddam (UK) and Renate Androsch-Holzer from Columbus (Austria). Jenta Sluijmers (Netherlands) acts as a liaison between the ESLA Board and the Taskforce. Our common goal is to organise a financially viable Congress that provides significant scientific value to delegates.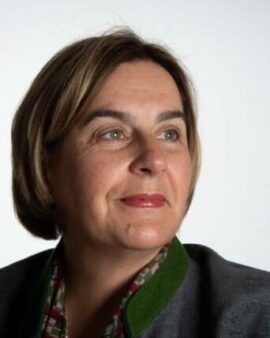 Head of Taskforce
Dr. Heike Münch, MSc
- Head of Taskforce -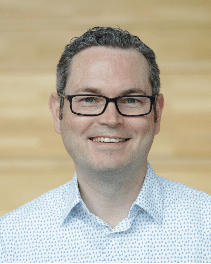 Head of Scientific Committee
Dr. Mark Jayes
- Head of Scientific Committee -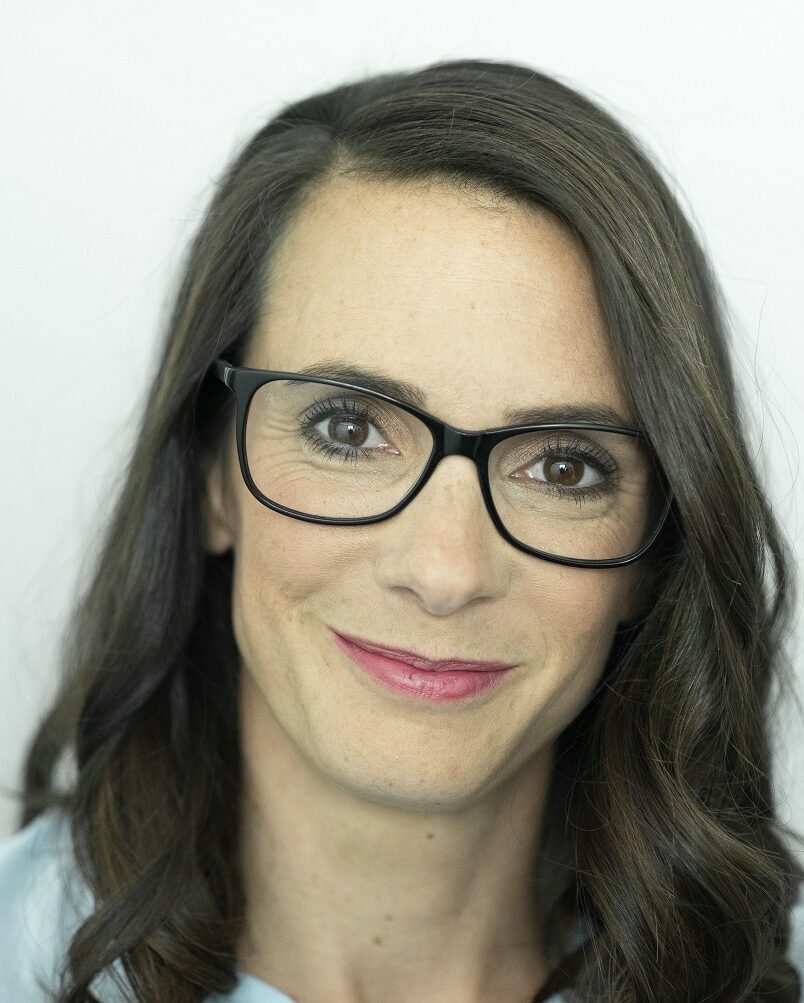 Sponsorship & Exhibition
Bianca Happenhofer-Bileck
- Sponsorship -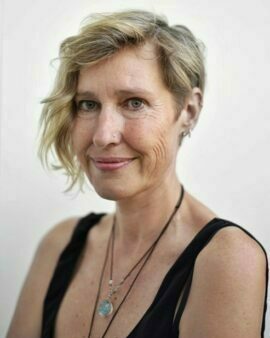 Member of ESLA Board
Jenta Sluijmers
- Member of ESLA Board -