We are delighted to welcome the participants of the 12th ESLA congress in the beautiful city of Bruges, a city with a rich history in Europe.
In particular, we are happy with the theme of this congress. Speech therapists worldwide aim to enhance the quality of life of patients, their parents and partners by giving them what is most human: communication.
Aphasia, language disorders, speech disorders, voice disorders, swallowing disorders, stuttering... take away opportunities for communication, personal development, education, social integration, employment, well-being and quality of life.
Speech therapists apply their knowledge, skills and competence to the best of their ability to help children and adults. At this Europeans congress, we as colleagues share this know-how, clinically and scientifically based.
We wish you a wonderful stay in Bruges and a nice conference.
We are looking forward to welcoming many of you from across Europe to share ideas and have personal contacts.
Welcome!
Welkom
Ronny Boey PhD - President of the Vlaamse Vereniging voor Logopedisten VVL (The Flemish Organisation of Speech Language Pathologists)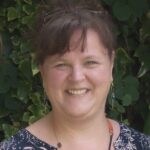 Bienvenu
Nathalie Saczuk - President of the Union Professionnelle des Logopèdes Francophones UPLF (Professional Association of French Speaking Speech Language Pathologists)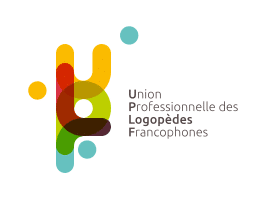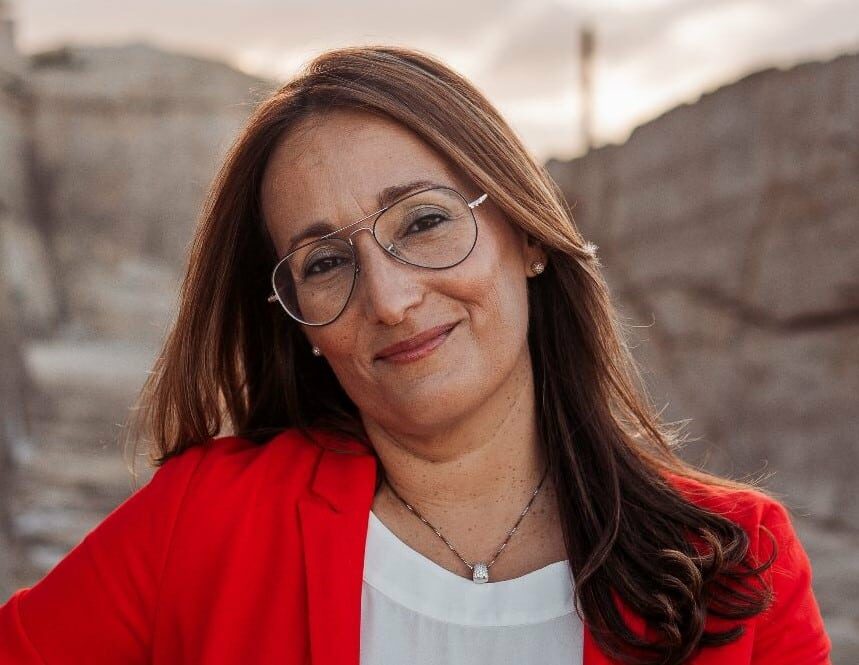 Dear friends and colleagues,

Welcome to ESLA's 12th European Congress!

We are thrilled to welcome you to Bruges, Belgium, to share, learn, network and improve ourselves in our beautiful profession of Speech and Language Therapy. The power of communication in the quality of life. We often do not realise to what extent our work impacts the lives of individuals with communication and/or swallowing disorders and their significant others. If you have never done it, think about it for a moment. Speech and Language Therapy can make a difference between being employed because one has acquired once again the ability to communicate in one way or another, or being unemployed because of persistent communication difficulties. It can make a difference for the child who is experiencing problems at school because of comprehension difficulties and is now able to follow better what instructions the teacher is giving. It can make a difference because the people around the individual with the disorder have acquired skills on how to better promote and encourage the individual's communication. It can make a difference because the individual with dysphagia can cope better with their difficulties and has learnt new ways how to feed safely. It can make a difference for the individual whose dysphonia had changed their social and work life, and now, following therapy, can go back to their activities.

This Congress is an opportunity to help us reflect and appreciate what difference we make in people's lives through our profession. We are indeed privileged, but it is also a privilege that comes with obligations. Let this Congress be an opportunity to continue acquiring knowledge, share our best practice with others and network with fellow colleagues from across Europe and beyond! We look forward that in September 2024 Bruges will turn into a city that celebrates the power of communication in the quality of life and showcase the great work that Speech and Language Therapists carry out. Thank you all!

Norma Camilleri

ESLA Chair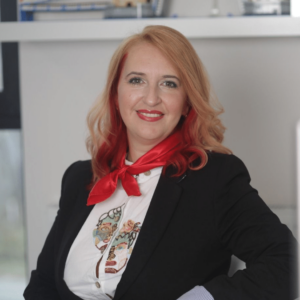 Raluca Trifu
Raluca Trifu is the ESLA Board member responsible for Professional and Scientific-based Standards, hence responsible for the Congress. Previously she was actively involved in the activity of the Task Force for European SLT Day and Webinar Series. Raluca is an associate professor and researcher at the University of Medicine and Pharmacy Cluj – Napoca and founding member and vice-president of the Association of Specialists in Speech and Language Therapy in Romania-ASTTLR. In her clinical practice, Raluca focuses on language development in children with typical or impaired development and on adults with neurologic language disorder. Her interests include early intervention and prevention of language impairment and myofunctional therapy. She is the author and co-author of 5 volumes, over 40 scientific articles and numerous conference proceedings. She is involved in the process of translation and adaptation in the Romanian language of a series of materials in the field of SLT.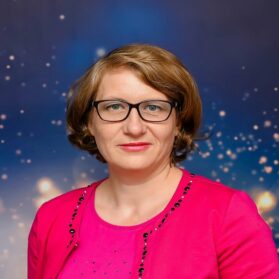 Carolina Bodea Haţegan
Carolina Bodea Haţegan is a PhD Associate Professor at Babeş-Bolyai University, Cluj-Napoca, Department of Special Education, Faculty of Psychology and Educational Sciences, Babeş-Bolyai University, Cluj-Napoca/ founding member and president of the Association of Specialists in Speech and Language Therapy in Romania-ASTTLR. Her areas of interest are: speech and language disorders, voice disorders, language assessment, early intervention in speech and language field, learning disabilities. Author and co-author of 12 volumes (of which the most recent and most popular is the volume Speech Therapy. Therapy of language disorders. Open Structures) of over 100 scientific articles, involved in the process of translation and adaptation for the Romanian language of a series of materials in the field of speech and language therapy. For the Future ESLA Congress she is the Chair of the Scientific Committee.
- President of Scientific Committee -
Ronny Boey
Ronny Boey is a clinician, researcher and teacher since 1980 specialized in stuttering. He did his PhD at the University of Antwerp in 2008 with research on the epidemiology and phenomenology of stuttering and the long-term effects of social cognitive behavioural therapy. He is a post doc researcher at the University of Antwerp Faculty of Medicine and Health Sciences.
He is president of the Center for Information, Research and Training on Stuttering (CIOOS).
In 2017 R. Boey and H. Niessen were awarded the prize of the Flemish Association for Speech Therapists for the innovative scientific work in the field of diagnostics of dyslexia and for the lifelong publications in the field of stuttering for R. Boey.
Publications see https://publicaties.cvst.be/
- Vicepresident of the Scientific Committee -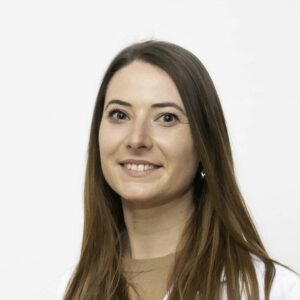 Francesca Ballatore
Francesca Ballatore, bilingual speech and language therapist. She currently works in different multidisciplinary teams at Cliniques Universitaires Saint-Luc, in Brussels. Her role involved developing and delivering clinical assessment and management of patients with paediatric eating disorders and complex communication needs in genetic disorders such as Down syndrome, autism spectrum disorder… Passionate about several fields of SLT, and constantly looking for new opportunities to learn and improve my skills, she joined the congress ESLA task force in order to support this major event for European SLTs to increase the visibility and awareness of our profession.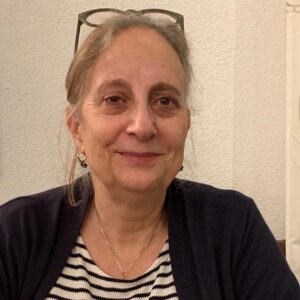 Marleen D'hondt
Marleen D'hondt, an SLT with over 40 years of pediatric feeding and developmental disorder experience, previously taught at Artevelde University College, Gent. Currently, she serves at Prinses Elisabeth University Hospital for children in Gent's gastroenterology unit. Certified in several areas, Marleen is a Senior Bobath tutor, secretary of the EBTA, and offers international pediatric feeding disorder courses. For 30 years, she's been a board member of VVL, the Flemish SLT professional association, having organized conferences and served as chair of the Recognition Committee in Flanders and vice president of the technical commission for paramedical professions.
News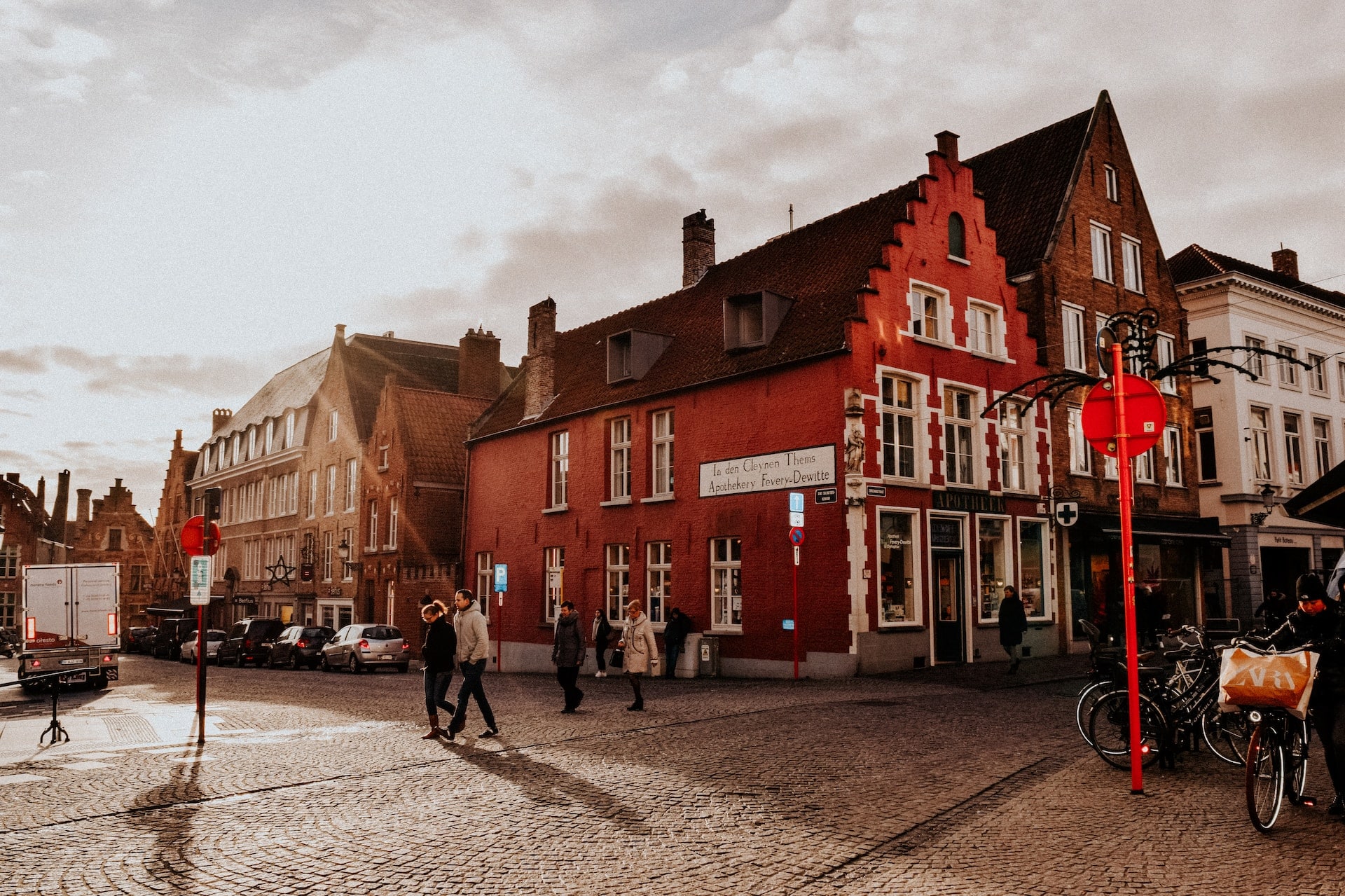 March 05 2021
ESLA Congress May 2022
The ESLA Board and Congress Task Force are very proud to present Austria as the new host country for our Congress. This will be a "hybrid" event, with a choice of attending in person or online. Read more to find out about our Priority Booking invitation - and keep watching for the upcoming Call for Abstracts.
Read More